Successor 40+ years of Auto Retro
Put your passion in the foreground
Are you a proud owner of oldtimers or do you have a collection of classic car parts that you want to share with like-minded people? Take part in Auto Classics and put your passion in the spotlight. Whether you are a passionate dealer, seller or car lover, our fair offers an unparalleled opportunity to present your oldtimer(s) to an audience that is as enthusiastic as you are. Join our journey through time and be part of the rich car history that Auto Classics has to offer.
An ode to Aston Martin: celebrate their 110th birthday with us
It is a year of grandeur and nostalgia as one of the world's most iconic car brands, Aston Martin, celebrates its majestic 110th anniversary!
This milestone deserves a celebration that is just as legendary. And that is why, with a deep respect for car history, we honour Aston Martin during this edition of Auto Classics. In 110 years, Aston Martin has not only built cars, but also realized dreams, made adventures possible and conquered hearts with timeless class.
We would like to invite proud owners of Aston Martins and enthusiasts to celebrate this special birthday with us.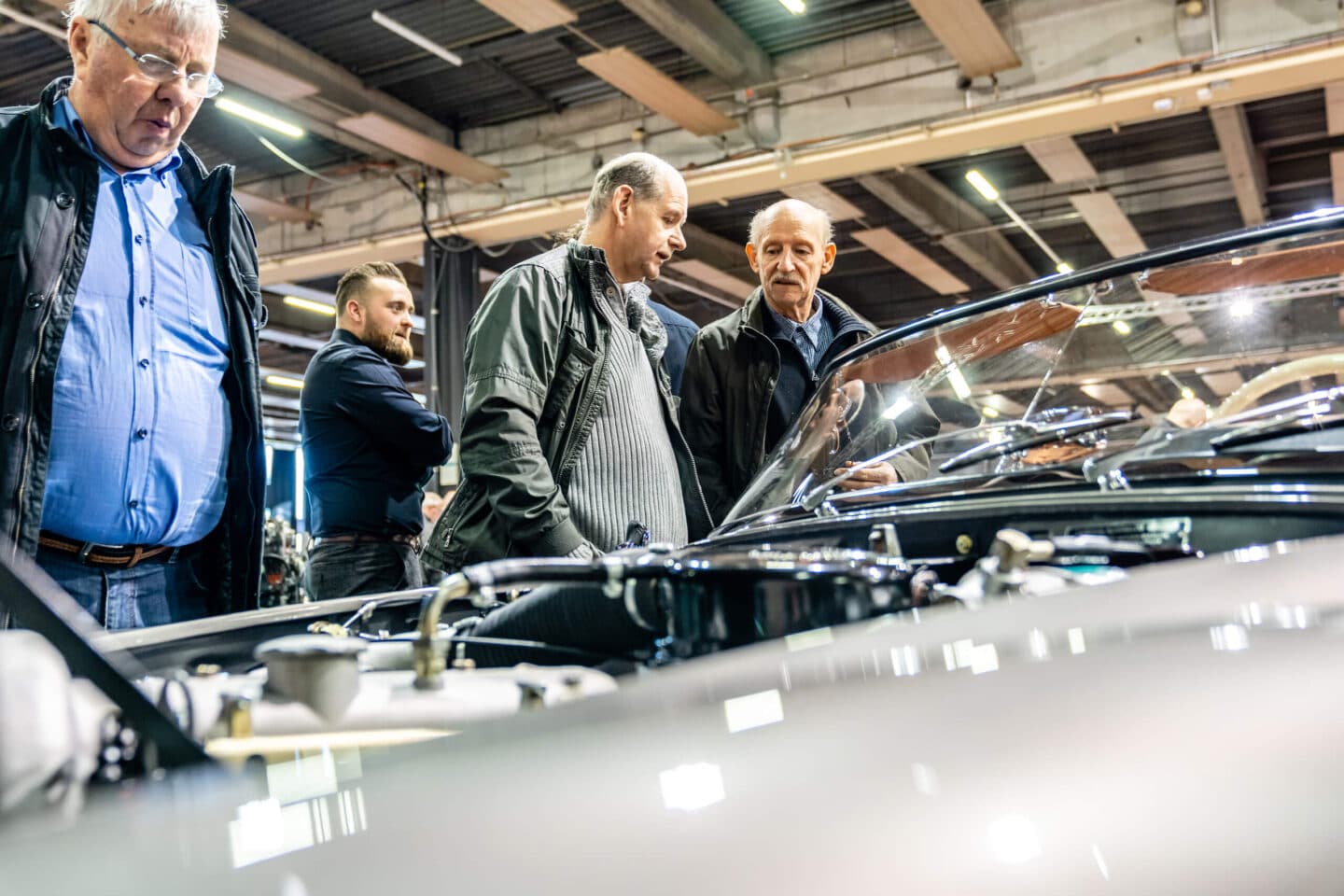 Each vehicle has its own story to tell
Since 1980, when we started our journey as "Auto Retro", we have conquered the hearts of car lovers with our unique celebration of the car world. With a proud history of successful editions behind us, we would like to invite you to our new oldtimer fair "Auto Classics" in Bruges.
We take you to the time when cars were true works of art on wheels. During Auto Classics, the showroom becomes a gallery in which history comes to life again. Each vehicle has its own story to tell, a story that is fueled by the passion of their creators.
Buy tickets for Auto Classics
Do not wait until the last moment! Grab your tickets now and be assured of your access to Auto Classics!